Como ya es toda una tradición dentro de la industria del anime y el manga, este 14 de febrero, múltiples cuentas oficiales para reconocidas franquicias publicaron ilustraciones, videos y fondos de pantalla conmemorativos para celebrar el día de San Valentín.
Kimetsu no Yaiba
Kanojo, Okarishimasu
Mahouka Koukou no Rettousei: Raihousha-hen
Osananajimi ga Zettai ni Makenai Love Comedy (Osamake)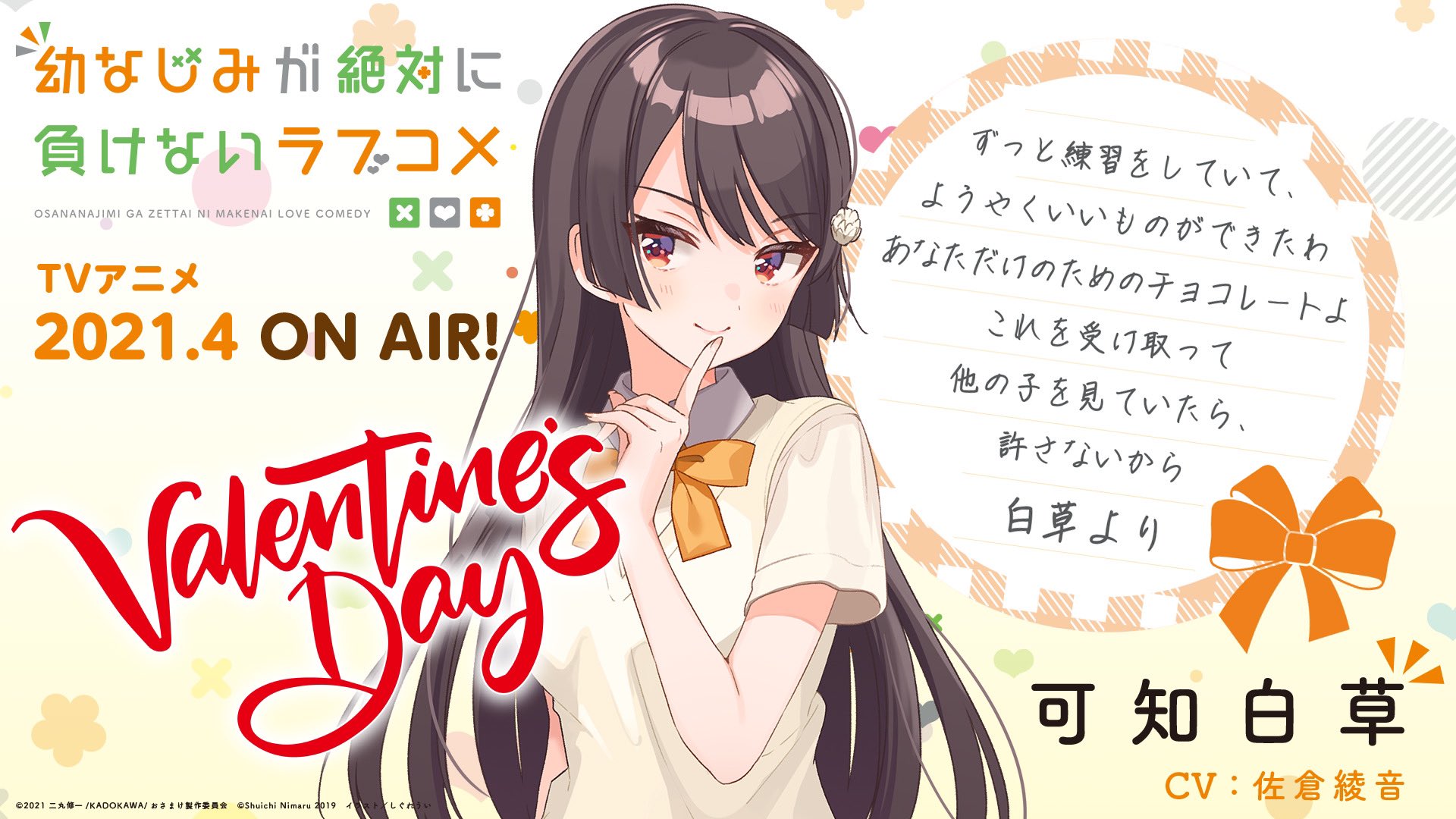 Date a Bullet
Hamefura
Tsukimichi: Moonlit Fantasy
Isekai Maou to Shoukan Shoujo no Dorei Majutsu
Atelier Ryza 2: Lost Legends & the Secret Fairy
Re:Zero -Lost in Memories-
Horimiya
Wonder Egg Priority
86: Eighty-Six 
Jaku-Chara Tomozaki-kun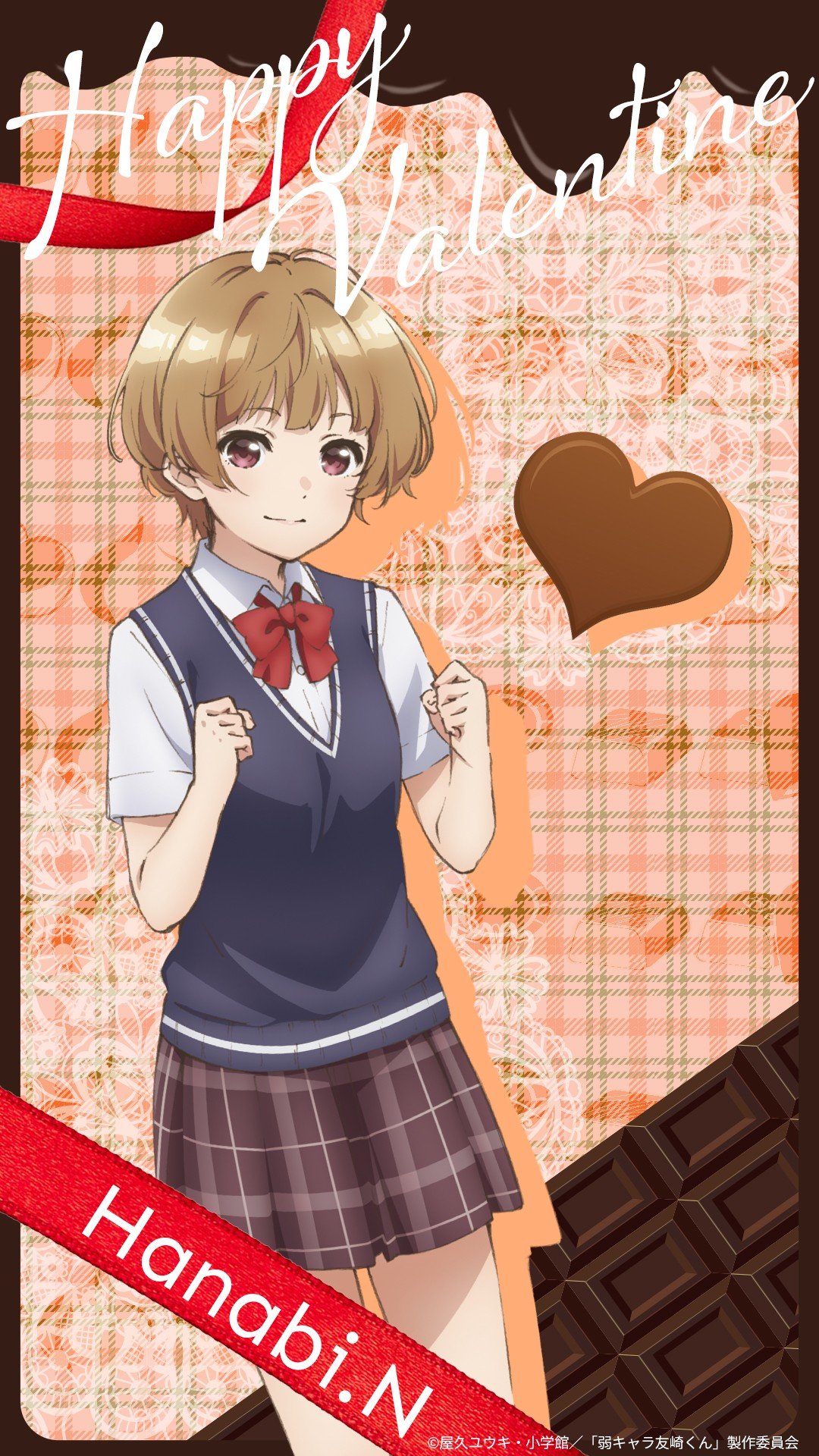 Gotoubun no Hanayome
KonoSuba!
Hensuki
Genshin Impact
Love Live! Superstar!
Ijiranaide, Nagatoro San
También hubieron algunas actrices de voz quienes abrieron un espacio en su agenda para dedicar algunas palabras a sus fanáticos.
Nao Touyama
Akari Kitou
🍫❤️ Happy Valentine ❤️🍫
今日は #バレンタインデー ということで、鬼頭さんから皆さんにチョコのプレゼント!?🎁😝#鬼頭明里 オフィシャルファンクラブ「Smiley Light Village」はプレオープン中!https://t.co/HLnd8ixTKO pic.twitter.com/V0hFGNq94G

— 鬼頭明里オフィシャルスタッフ (@kitoakari_staff) February 14, 2021
Yui Ogura
/
✨TikTok更新✨
\

昨日のLINELIVEで撮影した
《唯ちゃんが考えた #チョコを渡すときの一言🍫》をTikTokで更新しました💝

みなさんはどのパターンが好きですか☺️?
素敵なバレンタインをお過ごしください💓

TikTokでは音声付きでご覧いただけます🗣https://t.co/bUbqPHiH7J#バレンタインデー pic.twitter.com/dv4pcs7Mcg

— 小倉 唯 Official (@OY_A_Official) February 14, 2021
¡Por supuesto, nosotros también te deseamos un feliz día de San Valentín lleno de mucho anime y manga!