En Japón se volvió viral en redes una publicación de un usuario de Twitter en donde mostró una fotografía de su computadora actual respecto a la de hace veinte años, para señalar la comparación entre tamaños. Cabe señalar que en la computadora de antaño tiene corriendo la novela visual producida por Key, AIR. «← Ahora /// Hace 20 años →», escribió en su publicación.
←現在 – 20年前→ pic.twitter.com/AZxbgmssk0

— トップ・バニー@エロゲ消費中… (@DC41715997) February 10, 2021
El autor de la publicación también señaló que la experiencia de jugar novelas visuales dirigidas a computadoras no ha cambiado mucho en los últimos veinte años, publicando una fotografía al respecto: «Ahora que lo veo, las cosas no son tan diferentes…».
組み合わせるとこうなると…(違うそうじゃない) pic.twitter.com/8ZSyCeDi6R

— トップ・バニー@エロゲ消費中… (@DC41715997) February 11, 2021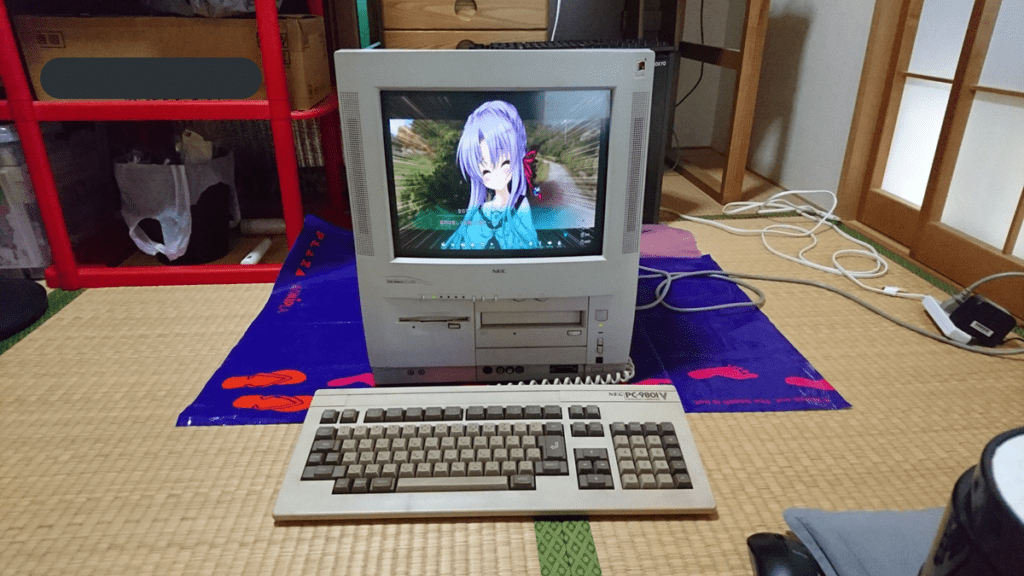 Distintos comentarios en redes sociales en Japón señalan que la experiencia de jugar novelas visuales se ha mantenido intacta durante tantos años debido a que, a diferencia de otros tipos de videojuegos, su jugabilidad no se basa en una calidad gráfica o de audio, sino en la calidad narrativa que la historia contada pueda ofrecer. Así, si bien son bienvenidos los proyectos que cuentan con secuencias de animación producidas por estudios de renombre o bandas sonoras fantásticamente realizadas, el peso de una novela visual recaerá directamente en la historia que pueda ofrecer.
No está de más mencionar que, casi al mismo nivel que los mangas y las novelas escritas, las novelas visuales son material de producción para adaptaciones al anime, precisamente por la calidad de sus historias. Proyectos como AIR, Island, Yosuga no Sora, Grisaia no Kajitsu (The Fruit of Grisaia), Ef: A Tale of Memories, Clannad y Amagami SS, por mencionar algunos, han surgido desde novelas visuales, algunas dirigidas originalmente para adultos.
Fuente: Otakomu